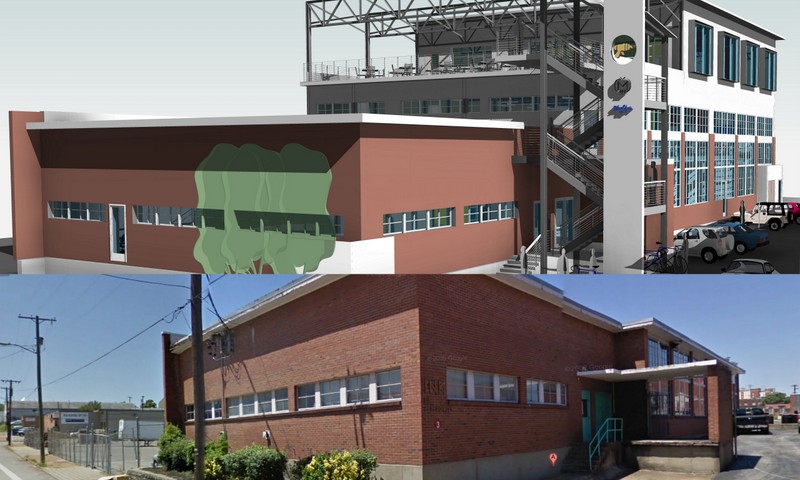 Reader Question: Our partnership has been in commercial real estate for 15 years. We own a number of income properties. We have been toying with the idea of converting an old, vacant building. It seems solid but in rough shape. One of the issues holding us back is we are not certain to what use to convert the building. Also, we have never tackled something like this. What advice would you have for us? Michael V.
Monty's Answer: This is an adaptive reuse project. Adaptive reuse in real estate means to recycle a building. It is changing the nature of how the building generates revenue or functions. It sometimes requires a change in the underlying zoning.
Why does adaptive reuse attract investors?
Investors and operators have several motives for jumping in. The primary motive is profit and gain. The idea of recycling, preservation or history is additional motivation. Another driver may be your creative side emerging and visualizing the project as a learning experience or adding another arrow to the business knowledge quiver. Regardless of the driver, determining profitably is the single most important factor.
Where are the projects?
What service does the community need? "Vacant for years," is a signal it may be a candidate. Other signals include; doesn't fit into the location, bank owned, extended market time, distressed appearance or prospects are afraid of it. One example of fear would be contamination.
Other key considerations
Look past the leaking ceilings and the bats. Look for a solid structure or a solid portion of the structure. Ample property to expand parking is another key. Can you see the new vision? Is it located in a forward-thinking municipality? Are there grants or incentives available? Other triggers include being poised for rezoning; easy to gut and adequate square footage on each floor.
Better returns
Will it survive the napkin profit and loss test? An early challenge is determining what to tear down and what to keep. There is more risk here; so returns must be higher. First demolishing, then re-building offers greater opportunity to miscalculate, or discover unknown obstacles during demolition before you even encounter managing new construction costs. While you will gain valuable experience, professional recognition, and respect, there is only one chance to get it right, and profit.
The path to follow
Here is an example of an adaptive reuse project nearing completion. It was an old ten thousand square foot manufacturing building, empty for years, being converted into twenty-two thousand feet of high-tech office.
There were several candidates within a revitalizing neighborhood near downtown. The developer had an anchor office tenant looking to create a Silicon Valley environment. The first choice was a solid, open structure, but it would take time to overcome a parking issue. The demand for office space in the area was expanding.
They negotiated a planning option. Managing a stringent due diligence process required capital investment and expertise, so crafting a timeline and gaining seller cooperation was critical. They knew creating design options, environmental testing, government approvals and finding financing would chew up time. They were able to negotiate a small refundable deposit and six months to determine if the vision was right.
Requests for proposals were issued to select vendors with experience in this type of project. This was the time to negotiate the working relationship with major partners. They developed interview questions to understand how the contestants did business to discover the right fit. The fees for architectural design and a general contractor were determined within two weeks.
They interviewed commercial lenders to develop a short list. Some lenders were short on expertise on adaptive reuse; others had a portfolio. They looked for a construction loan commitment to buy the building plus the demolition and reconstruction costs, less their required initial capital investment. The loan then converts to a permanent loan upon completion.
The team was selected and due diligence began; inspections, concept plans, market verification, financial projections, value engineering on the developing plans, construction methods and materials, letters of understanding or written meeting notes, lender required appraisals and more.
If it doesn't work out with pencil and paper, it has no chance of working with brick and mortar. It was determined the cost to purchase, demolish, reconstruct was three million dollars and revenue, and operating costs would allow a satisfactory return within a predictable period. They had a project. They closed on the property. The building is near completion with eighty percent of the space under lease.