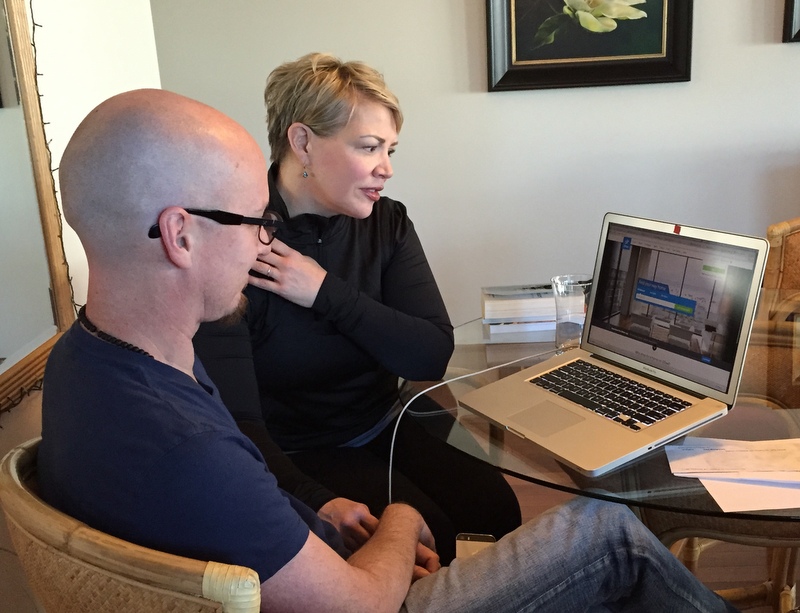 Reader Question: We are first-time homebuyers. There is a ton of information available, but it feels conflicting and confusing. We want this to be a fun and exciting time in our lives, but we need some advice. Can you share your thoughts about how we should go about buying our first home? John and Terrie V.
Monty's Answer: Buying a home is a complicated and lengthy process you enter to achieve your ultimate goal. Experience has proven that your best ally is knowledge to aid you in navigating this process. While there is information available, it can be camouflaged in myth, misinformation, and partial information.
The best way to begin is to understand and accept that investing time in acquiring and utilizing the right knowledge is the surest and safest way to proceed. After all, this may be your single largest investment. Without this knowledge, the probability of long delays, unnecessary risks, simple yet costly errors and frustration increase exponentially.
Ready, Aim, Fire
A real estate transaction is a process, not an event. It is a series of smaller transactions, each very crucial for different reasons. Each one has a contract deadline. Independent companies serving the real estate industry execute these transactional tasks. Understanding how each task fits into the larger transaction and following each tasks progress toward meeting the deadline is important. Title insurance, inspection, testing (there is a difference between a test and an inspection) and appraisal companies are examples of these other companies.
This understanding allows you to challenge a procedure or reject advice you may not have questioned otherwise. While you and the seller are focused on this one transaction, everyone else involved is simultaneously working many transactions. Accepting the responsibility for getting the knowledge before you need it and for the outcome of each task is the surest course of action to achieve a positive experience.
Here is a simple schedule that illustrates the steps a homebuyer will take in a typical real estate transaction. This process is best kept in the order listed to maximize efficiency, gain necessary information before you need it and increase the odds of an error free transaction.
Steps in buying a home
Mortgage loan prequalification – get pre-approval letter for an amount
Determining preferences – match preferences to loan amount available
Gathering information – neighborhoods, schools, important amenities
Choose an agent – find the best agent for your circumstances
Preview homes – consider a start with an "area tour" of several neighborhoods
Make an offer – this important document controls all that follows
Negotiate – understand the home's range of value
Mortgage application – confirmation of loan commitment
Satisfy contingencies – inspection, appraisal, survey and more
Pre-closing inspection – ensure condition same as last look
Closing – money exchanges hand and title transfers
Moving day – the first day of your new home adventure
Not So Fast
Frequently, consumers fail to realize the complexity and risks until they have become a victim. Other customers become victims, but never realize it. Here are a few examples of actual events to demonstrate the potential consequences of being an uninformed consumer:
Buyer paid $10,000 to replace a defective roof after receiving incorrect advice from both the real estate agent and buyers parents regarding home inspection procedures.
Seller stood up at the closing when transaction failed because buyer was short of funds to close. Several parties failed to verify buyer's funds. Missing this small detail damaged both parties.
Elderly seller praises agent for quick home sale at full price. Agent was a close friend from church. Neither realized home was valued $25,000 under market.
Selecting and managing your real estate agent
Another important point to implement is to identify multiple real estate agents, interview three finalists with specific questions that help you sense they fit you, and your circumstances. Rate the quality of their responses and then decide. You can find the questions to ask agents at: https://build.dearmonty.com//finding-the-right-real-estate-agent/
Now You Have A Good Start
These initial actions will prepare you for the exciting and complex process of buying a home. Envision you are playing a virtual reality game – only this is real life, real money and real essential. By anticipating and understanding the details of the process, you can take advantage of this knowledge to act and react efficiently and confidently to reach your goal.