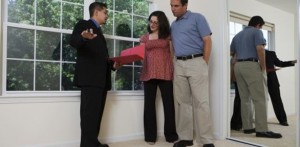 Reader Question: We have a vague home inspection issue. I own a home inspection company of 21 years and my inspectors are ASHI Certified. During an office presentation, this issue was brought up: "Why are more inspectors' comments more vague in how to diagnose the issues found. Instead, clients have to consult with additional professionals to diagnose the problem." Our response was that we continue to report the same way. We are generalists, and some issues require the specialists for further review. Some homes end up needing more specialists than others. In my office, I have had this question or complaint come up quite frequently lately. People feel they are paying for nothing except a report that tells them to get more inspections to figure out the problem. My Question: Do you feel this is becoming a bigger issue in the last year? What do you tell the agent or client to help them understand the need for further review by an additional professional?
Monty's Answer: We receive many questions from real estate consumers every year, and your question does not show any evidence in our sphere of gaining in popularity year over year. I do not recall a question or comment that expressed the perception the home inspection is too vague. It is unclear whether this issue is minor or growing to the extent you feel it may be harmful to your business. If your company handles 1,000 inspections every year, and this complaint has gone from one complaint to a year to 10 that is very different than if you hear it 200 times a year. Several possibilities are causing you and your investigators to listen to this objection from potential clients or actual customers:
A line-up of suspects
There may be local or regional influences creating conditions where some issues from consumers arise. Examples of this could be changes in state regulations, competitive tactics between inspection companies, rising concern for liability with an increase in litigation, or even weather (Hurricane Katrina as an example). Other industries experience similar operational challenges as a reality of business.
There could be other influences, but the most likely of the examples above is competition in the free market. You may want to consider reviewing the inspection industry in your city, county or Metropolitan Statistical Area (MSA). Such a study could cause you to change or modify some, or all of your marketing materials, including your website, your inspection contract, and even your control protocols. If a review indicates that there are actions your company can take to change this perception, it would likely involve some refresher training of your inspectors.
A comparison
Here is an example from the real estate industry of how competition might create what you are experiencing. We operated a real estate company clawing its way to the top of the market. In the early 1980's a home inspector opened an inspection company in Green Bay, WI. Real estate agents disliked the idea of these inspections. Agents saw them as a threat to their income and extra work. The inspector was struggling to make a go of it.
We approached the home inspector about partnering to help him succeed with his venture and at the same time, grow our real estate company's market share by leveraging the dislike of the inspection concept to our advantage. As an early adopter, we saw home inspections as a win-win-win product. Together, we developed a product to pre-inspect homes when they went on the market. Our company agreed to deliver volume to the inspector, and he agreed to do the inspection on speculation with payment at the closing instead of at inspection. We showed our sales force how they could use this new service to gain an advantage when they were competing for a listing by making the seller's home more attractive than other homes on the market, and pointing out during listing presentations that the other real estate companies were not helping by avoiding inspections. It took a few months and a lot of work to take hold, but his business flourished, and our company increased our market share.
Some suggestions
On the comment you hear that "people pay for an inspection to be told to get more inspections," that perception is off-base. The reality of the home inspection is that it provides a deliverable (the inspection report) on short notice to the customer with a review of the condition of a home as of a specified date and at a reasonable cost. It helps the client determine if their valuation of the property is fair.
Think of the alternative for a homebuyer who instead chooses to hire an expert for every component of the home, coordinate the appointments, attend each inspection and receive a written report of the condition of said component from an individual that stands to gain if they can find something wrong. Overly aggressive contractors are the reason home inspections are called "independent" home inspections. Then, think of how many components there are in a home and what the contractors will charge for their inspection. Here is a list of the major items: Lot grade, Foundation, Structure, HVAC, Roof, Siding, Electrical, Plumbing, Appliances, Pest control, and Environmental. While the cost of these inspections will vary from market to market, we will assume $75.00 each for discussion purposes. $825.00, and contractors make mistakes and miss concealed flaws, too. Would the customer get a better product? Maybe, maybe not.
I would argue that in the heat of negotiation and competition for a property in today's market, it would be nearly impossible to accomplish these inspections in a timely fashion if a buyer could find a home seller agreeable to open their home to eleven inspectors when a competing offer is only asking for one appointment.
One easy way to measure
One or more of your competitors could see an opportunity to gain market share by something your company is doing (or not doing) in your business. In the real estate story earlier, we recognized that real estate agents were bad-mouthing inspections, and took advantage of it.
For example, if your company is doing 1000 inspections annually and many of your reports call for outside contractors to investigate that may be a sign your competition is pointing the additional investigations out to potential customers. You may have one or more competitors trying to claw their way to the top at your expense. Another way to measure is the next time you hear this concern from a potential customer, smile (maybe even chuckle), and ask, "Have you been talking to one our competitors?"
Understand that this theory is without any substantive knowledge about you, your market or your company, and may be entirely incorrect.
________________
This Dear Monty answer is provided with the sponsorship of InspectorPro Insurance. If you would like to see your question answered here, ask Monty a question and have it answered next month!! Don't forget to sign up for the newsletter to get answers as they are published. Please be advised Monty selects the one question that will serve the majority of home inspectors for the newsletter, Monty will answer other questions individually.