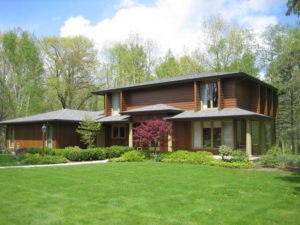 Reader Question: We will be listing our home for sale soon. We received three estimates from agents on our home's value, and they are all different. Also, each of the agents has different tactics about how the listed price is presented to get the best price. For example, one agent suggested we use "market range pricing" which is a new concept to us. We would advertise a range of value starting at the list price, and state a lower amount we may accept to attract more prospects. Another agent suggested we set a low price to attract buyers who would then bid the price up. Do you know if any of these types of suggestions will bring a higher price?
Monty's Answer: There are several considerations in setting the asking price for every home when the seller enters the market with a new offering. These considerations are the seller's motivation, the seller's financial condition, the condition of the property, and whether the demand for homes in your neighborhood and price point indicates a seller's market, a buyer's market, or a balanced market. It is not uncommon for a certain price point to be languishing, while homes just above or below that price point are in high demand. This is why data is vital when considering value.
The reason for three value opinions
Because you have three different opinions of value, ostensibly, it is reasonable to consider those opinions as the range of value for your home. This comment assumes that each real estate agent prepared a document accurately stating the statistics in the market and that they chose the three or four best comparable sales to compare to your home, and adjusted the feature differences between each similar property and your home.
Just as an example, if the three estimates were $230,000, $215,000, and $200,000, the spread of $30,000 is near fourteen percent, which would not be an unusual range of value in a typical market. If you had only engaged one agent for an opinion, and you picked the agent that ultimately determined that $200,000 was the right number, you may have left money on the table. The market will eventually decide, so different buyers could make any one of the three agents the most accurate. The wildcard buyer is one factor that makes the art of appraising so unpredictable.  
"Gentlemen, this is a football."
Vince Lombardi's famous quote is applicable. Base the focus on setting the initial asking price on the considerations above, rather than some strategy an agent may recommend based on their opinion. Some of the tactics floating around in the marketplace could cost you equity if you do not have the information required to consider them. It is often difficult to determine if these different tactics are a contributing factor in making a sale.
Questionable pricing tactics
Here are several qualifications: This list only describes the most common tactics. In the overheated markets we see in some America's cities, agents generate new tactics and ideas regularly. These comments assume the implementation of the above considerations. Here are some examples of potentially harmful or ineffective tactics.
Bonus to the selling agent – Real estate agents will show prospects homes that will interest them, or that they asked to view, without such an incentive. Reduce the price instead.

Market range pricing – When a seller advertises they will consider offers between $200,000 and $230,000, why would a buyer offer more than $200,000, when the seller has set that lower expectation? It unnecessarily complicates the process.

Pre-agreed price reductions – The myth that if you price a home to high initially you will be punished with a lower price later is perpetuated by an industry that wants quick results to accomplish its goal. Here is an article at https://build.dearmonty.com//real-estates-biggest-myths/ that describes the results of a study of home sales across the nation over a two-year period that suggests otherwise.  

Price low to start an auction – In a blistering hot market, it appears a seller can start high and end up with multiple buyers over list price. If you are in a buyers market, this is a sure loser. The only winner here is the listing agent.

Buyer incentives – Most often, reducing the price will bring better results.
When the yard sign goes up, reacting to the neighborhood activity is the key to the highest price. Get feedback on each showing. Investigate new pending sales.