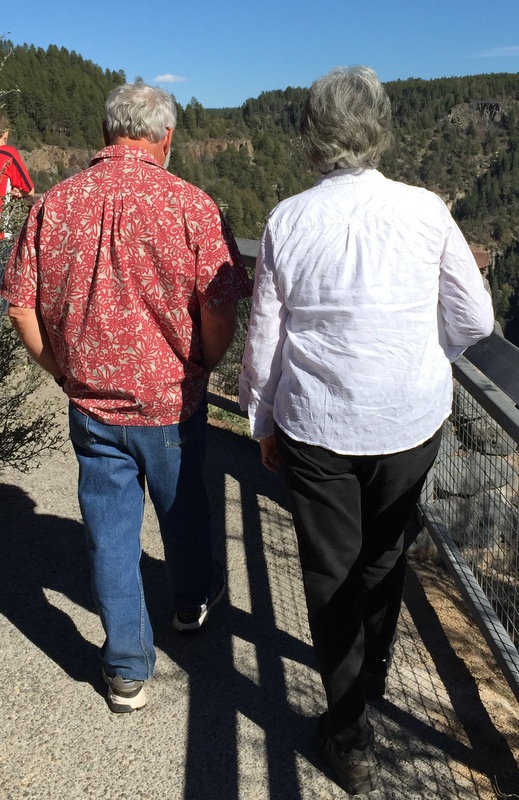 Reader Question: We are considering downsizing our home. We are in our mid-sixties and in good health, but something smaller and in a more moderate climate keeps making more sense. We have different ideas about the best methods to sort this all out. Do you have any advice that may simplify the process? John and Donna F.
Monty's Answer: Downsizing can involve prickly decisions when planning a lifestyle change. Family, friends, and neighbors will often weigh-in with the best solution for you. While advice can be conflicting, each point often has a solid foundation. Not everyone needs to or wants to downsize, and there are some pitfalls to avoid for those who decide to make a move. Here are some basic tips that may help the decision-making process succeed.
First, get your priorities down on a sheet of paper. Rank them and consider advice against your priorities. What are the important factors in your lives? Keep the option of " staying put " in the mix.
Consider spending time in your "finalist" destinations. If you have been there before, you may see it differently as your permanent home. Discover what locals have learned about living there. Location based information is plentiful on the Internet; for example, cost-of-living comparison sites have done helpful research for you. Nailing down a location simplifies the rest of the process. If you do not agree on the location, consider renting a place in finalist communities during their best (or worst) season of the year.
Develop a plan. If we decide to make a move, what is the process? Do our financial resources limit our choices in how we proceed? What is the value of our current home? What will our future home cost? Can we save money renting in the new location? Should we sell our home and store (or sell) our furniture and rent in the new location for a year to get acquainted? Should we keep our home as a fallback in case we come to believe we made an error? Should we make a clean break?
Test different options. There are a variety of choices — including over 55 communities, apartment-style flats, high-rises, gated communities, single family subdivisions and even options you may not have realized exist. If you decide to test living in a new city, consider renting a different lifestyle in each city. Renting for a short time provides an experience that may influence your final decision.
Consider future conveniences. Think ahead to what will become important to you in the future. Factor in needs and niceties that previously may not have been significant in your life. Is there a good hospital in the area? Is there a drug store? A swimming pool for exercise? These are innocuous considerations that could become significant if your circumstances change.
For singles, think carefully about potential roommates. Friends and family may also be looking to downsize, and they might suggest making the move together. But great friends and family are not always great roommates. Often, attitudes change when living under the same roof. Just as you would test out a new kind of housing or location, try renting or a road trip before making a permanent move that could be financially difficult to reverse.
Remember circumstances change. If the move is to be closer to family or friends, think long term regardless of how their lives may change. Some move solely to be close to children and family. Soon after, their employer transfers their offspring, and they move away. Do not feel stuck in a place you would not have chosen otherwise.
Stay put after a significant event. Certain events can trigger a quick and emotionally driven decision; for example, divorce or the death of a significant other. Try to avoid making a major move when in the midst of such life events. Instead, develop a plan that requires a year, or so, to consider the decision.
Don't wait until you have to move. Accidents can happen, and illness can strike without warning. In some cases, moving could prevent accidents. For example, stairs can present the risk of a fall as we age in place. Waiting too long to act could take the decision out of your hands.
We often put off dealing with our future housing needs. For many of us, our home is comfortable and moving takes work. The happiest and most satisfied people in retirement are those who are well informed.