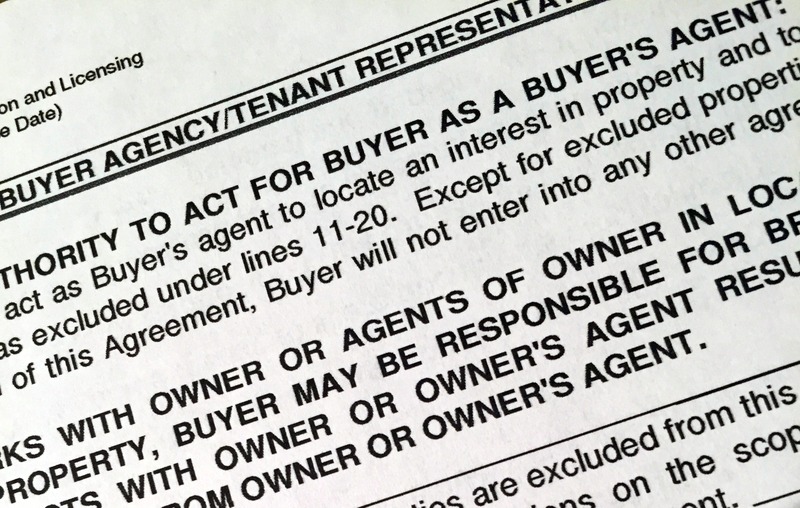 Reader Question: If I make an offer on a home, and don't bring a Realtor with me, can I ask for a rebate from the agent, and if I did, how much? I live in CA and want to get a good buy here.
Monty's Answer: You are asking if the listing agent will negotiate their selling commission downward if you go directly to them without a selling agent involved. The answer is there is no harm in asking. Whether or not the agent will agree to it, or to what extent they would participate is an individual negotiation. There are only two possibilities:
some agents will say "yes."
some agents will say "no."
If they are interested, it may be they fear of losing a sale, market conditions (they may be more receptive in a slow market or neighborhood), loyalty to the owner, or just ready to move on. The circumstances may control if they are inclined to bargain. There is no set amount they would concede.
Consider an optional strategy

The commission is sometimes viewed as a way to save. Ask yourself this question; Would this be a good move if I saved $2,000 in commission but paid $6,000 more for the house? You may be setting yourself up for an unsatisfactory outcome. You are buying a home for the first time in your life, negotiating with an agent who is working for the seller. What could go wrong?
Five tips to change the playing field

Instead of focusing on commission, look to buying a home near the low end of the homes' range of value. Invest a bit of time learning how to evaluate a home's value range. This article at https://build.dearmonty.com//challenge-home-appraisers/explains the range of value. If you can buy a home toward the low end of that range, you gain considerably more than focusing on commission savings.
Engage a buyer's agent that will buy into this plan.They are called exclusive buyer's agents and a minority in some markets. If you can find them, interview three pre-screened buyer agents that do not accept listings. As part of the interview process, you will want to get agreement up front on setting expectations on how you will work together.
The tactic described below may require additional agent work, so other interviews are likely. Persevere for the necessary three interviews. Here is a link to interview questions at https://build.dearmonty.com//pick-a-real-estate-agent/.

Tell each buyer agent you expect him or her to perform several specific tasks for you once you have made your selection. Those tasks are:
Utilizing your mortgage pre-approval letter, ask your agent to research the MLS for three or four distinct neighborhoods (including boundaries) that contain any prerequisites, such as shopping, handy to work, a commuter train, etc. Tell them that you want to drive each neighborhood on your own to get a better sense how they compare.
Ask them to include a list of properties that meet your housing goals, such as bedrooms, bathrooms, style, etc.; that expired unsold in each of those neighborhoods. Ask for the data sheet for each property.
When you drive the neighborhoods you promised to visit on your own, do a windshield view of the homes on this list and note which ones, if any; you could live in, from viewing the outside. This trip could take several hours, but a mapping application can be very helpful in scheduling the shortest route.
When you have completed your tour, your goal is to identify at least one house that appears you could live in from viewing on the street (two or more is preferred, in case a home is no longer for sale) in each neighborhood.
Now you have several neighborhoods and homes in each area that have expired unsold and acceptable from the street. Ask your agent to call and set up an appointment for you to see your first choice in each area. If you are lucky, you may get an appointment to tour several homes with your agent on one appointment. The sellers are coming off failed attempts and may be more open to negotiation.
The agent in the transaction is now working for you. A good buyer agent will like this strategy because you have seen the houses from the outside and driving the neighborhoods solo demonstrates your resolve. Working with your agent, rank each home's range of value and proceed.