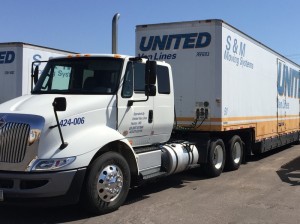 Reader Question: Our friends are homebuyers devastated. Their lender pulled the plug just before closing. We are in the process of closing on our first home purchase. We are excited but at the same time very edgy. Our friends were a week ahead of us on their home purchase. They didn't offer details, but how can a lender do this? We have a different lender, but could this happen to us?
Monty's Answer: Closings can fail for a variety of reasons. Sometimes the seller is where the closing unraveled. Still, my experience is that buyer-side issues were most often the reason. Defects discovered in the inspection, the appraisal below the sale price, or the buyer's financial data changing are the primary reasons real estate transactions fail. Without knowing any details about your loan, while the odds are slim, it can happen to anyone.
Ensuring a successful real estate closing is attainable. Many real estate closings take place on time and as agreed. Experience has demonstrated that the more information both parties gather and absorb throughout the entire process, the less likely there will be issues at closing. Understand each contingency when negotiating the contract so you can better plan. Then, follow up for delivery of written verification as each requirement is satisfied. Follow-up and trust (but verify) is the best mindset to maintain between accepting an offer and the physical closing. Here are some additional reasons.
Human error
There are many unrelated entities involved in a multitude of tasks in most closings. For example, property insurance, home inspector, municipality, title company, appraiser, and the lender play a role. Human error, however unintentional, can stall or prevent a closing from taking place.
Carelessness

One reason closings fail is that buyers ignore the details. An example is that loan commitments are conditional. Commitments are in writing and state that no adverse changes in the buyer's financial condition are allowed. If they take on a car payment four days before closing, that is a change in financial condition. Read every document carefully and take notes when you have a question.
Foggy memory or dishonesty

In this day and age, with online checking and auto-pay, it is not difficult to overlook a payment your bank makes every month. A less common occurrence is misleading or being untruthful in a loan application. It may be difficult to forget that three-year-old bankruptcy or default on a credit card. Because they badly want to own a home, sometimes, a borrower will "forget" events like this in the hopes the lender will miss it. The lender will not miss this, and now they may not trust you.
The pre-closing walk-through inspection

This inspection ascertains that the home's condition has not changed since the buyer's last look at the house. This problem is with the seller. Taking items that were to stay or leaving things that were to be gone can be addressed. Floors damaged in the move-out process, an unreported new roof leak, or other new condition developments could cause a buyer to walk. Both seller and buyer should attend this event.