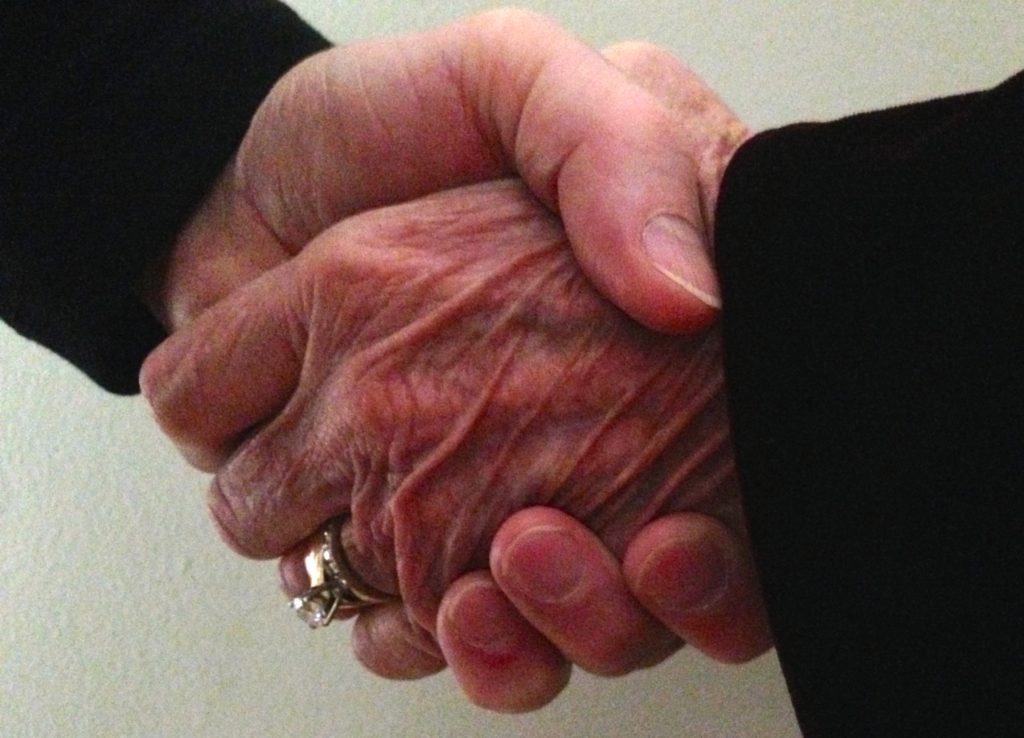 Dear Monty: We are going to buy our first home this year. We are investigating using an agent or buying directly from a for-sale-by-owner (FSBO). Some friends have used agents, while others have not. We want more information on any required contingencies and how real estate negotiating works. Do you have a checklist of contingencies or some descriptions to use in purchase offers?
Monty's Answer: Most home sales require contingencies. Only buy these services once you have a purchase contract. Sellers accept contingencies because they used them when they bought the house. There are standard forms to use, but in many circumstances no form exists. Whether you buy an FSBO or from an agent, here is a link to a DearMonty article with guidance on how to write a contingency. There are many potential contingencies.
Communication Documents
The first five documents below describe how a buyer and seller use these forms to memorialize their negotiations to reach an agreement and proceed to the final closing. Written forms ensure the contract is clear and transparent. These forms are what the title company follows to prepare the closing documents.
Offer-to-purchase. Written offers become legal contracts when; a). Identify the property. b). State the amount of consideration. c). Provide the payment date. d). Name the seller(s). e). Name the buyer(s). f). Signed by both buyer and seller. Most buyers will have additional conditions, called contingencies, that must be satisfied by a certain date before the closing. Sellers have additional conditions as well. They must be able to deliver a clear title to the buyer. The buyer and seller also agree on the closing date, the occupancy date, and what fixtures or personal property will be taken by the seller or left with the property.
Counter-offer. The seller may not agree to the buyer's initial offer. The buyer's offered price may not meet the seller's price or other proposed terms. The seller has three choices; accept, counter-offer, or reject (allowing an acceptance deadline to expire unanswered is a rejection by the other party) the offer. Think of this process as a written back-and-forth conversation. They continue "countering" until they reach an agreement, or one (or both) of the parties give up.
Cancel & mutual release. When the parties cannot agree, both parties acknowledge by signing the cancellation and mutual release. With this release, the buyer is free to seek other homes, and the seller is free to engage other buyers. This document is important because sometimes one of the parties changes their mind and wants to continue from the last deadline they allowed to expire.
Amendment to contract. Suppose either party's circumstances change as they proceed to the closing. In that case, they can jointly agree to change contract terms with an amendment. If they disagree, the original contract remains in place.
Notice. This document only requires one of the party's signatures. For example, the buyer receives a formal loan commitment from the lender. Now they can satisfy the financing contingency by sending the seller a notice that they are removing the financing contingency.
Common contingency list
Financing. The cost for this process varies from state to state but expect to spend ½ to 1% of the loan amount. You will need to apply for a mortgage loan. To prepare to meet with a mortgage loan originator you can learn more about the process and the forms (Clicking here.)
Home inspection. There are pre-offer and post-offer inspections. With a pre-offer inspection, the seller can disclose or correct defects up-front. The buyer understands the condition before they offer. This article link explains the additional value of the pre-offer home inspection. Cost varies with pre-offer and size of the home from $0 if the seller furnishes it, and between $350 to $800 if the buyer pays.
Appraisal. An unexpected shortfall may discourage or upset both parties. An additional down payment for the buyer? A price concession by the seller? A lender canceling the loan commitment? Appraisals continue to be a pain point now more than ever with home prices dropping in many markets. Here is a link to an article to help you prepare if you receive a low appraisal. Expect to spend between $250 to $800 for the appraisal, depending on the region.
Post-closing occupancy. The buyer and seller should make an occupancy plan when negotiating the offer terms. Most buyers and sellers should have a short-term post-closing occupancy agreement to prevent occupancy hiccups. Click here to learn more. You pay to live everywhere, so a "net zero" cost.
No flood plain. A bit of research can identify the existence of a floodplain. The Federal Emergency Management Agency(FEMA) estimates that 15 million homes are affected. Be sure to know the risks involved as a buyer and a seller. Click here to check your house out. According to FEMA, the average cost of flood insurance is $700 per year.
Home sale. Our experience is that a buyer with a home to sell first can be successful by following a plan with three components; 1. A pre-approval letter. 2. A seller "bump clause." 3. Price your old home realistically. This article explains the solutions. There is no direct cost to DIY. An attorney will charge a fee.
Well and septic inspection. Rural properties have some private septic systems. Here is an informative well and septic link that more informed buyers and sellers will want to know. Prices vary widely depending on the region and required tasks—$ 500 to $1,000.
Survey. It is wise to verify the location of your lot lines. Walk the boundaries with the seller as they may have a survey or can walk to the stakes. Here is a link to an article about land surveys for additional information.
Water test. Lead piping is a health hazard, especially for young children. A water test is needed to determine if lead, arsenic, or other chemicals are present. Include this test with municipal water. Both parties will be better off investigating. Consider a professional testing company. A seller may assume liability for drawing the sample. Chain of control and other protocols in the process prevent contamination errors and fraud. Price varies on drive time, region, and chemicals tested. $150 +
Seller condition report. Forty-nine states require the seller to complete a form revealing known defects to potential buyers. The seller completes the form at no cost to the buyer. Failing to report penalties vary from state to state. A must-read link for home sellers and buyers is here. (Click here.)
Lead-based paint. Federal law exists for all homes built before 1978. The seller must disclose any knowledge they have about lead-based paint. Penalties are severe, so learn more. (Click here.)
Multiple counter offers. Multiple buyers occur in hot markets or new offerings in popular neighborhoods. You can only sell to one. To help you decide which one – (Click here.)
Offer escalation. Some buyers may seek to outbid others. Multiple offers are risky for sellers for several reasons. Here are some thoughts to help buyers and sellers decide how to proceed. (Click here.)
Home warranty. Some home buyers seek a warranty, while others forego them. The newer the warranted components, the less likely you will have a claim. Plans cost from $215 to $1800. This Dear Monty article may help you decide. Get the details with a (Click here.)
Federal VA mortgage. These loans can feature zero down payments and 30-year rate locks. Veterans can go to the Veterans Administration website to learn more with a (Click here.)
Municipality discrepancy. Some home addresses have a zip code that extends into a neighboring municipality. Are real estate taxes lower or higher? The homeowner may or may not know if asked this question. Here is a USPS zip code map to get the answer. (Click here.)
Oil tank inspection. Suppose you are selling a home with an oil tank, or you are considering a purchase of one. In that case, the Environmental Protection Agency oversees these tanks. You can learn how to deal with them by (Clicking here.) Your state administers the EPA programs.
Radon testing. Another EPA domain. Access EPA's Guide to Radon by clicking here. Radon tests vary by region and type of test. The EPA recommends always using a professional Radon tester as an independent third party in real estate transactions. Here is an article on Hunker.com that offers more advice.
Home Owners Associations (HOAs). The unit owners manage some HOAs, and a property management company manages others. Both approaches have good management practices and poor management practices. Over 350,000 HOAs in the U.S. Review this HOA article when you begin your due diligence by (Clicking here.)
Insurability. Weather and natural disasters play a role in insurance availability and premiums. When buying a home in our current environment, check out local insurance agents to gain insights into the local market. To understand why insurability is included here (Click here.)
Shared well agreements. Suppose there is a shared well; the seller can make a copy of the agreement available to potential purchasers. The purchaser should learn how the agreement works. Who pays for the pump when it wears out? What is the well's location? Does it straddle the lot line? If not, is there a recorded easement? Don't wait until you turn on your tap and there is no water. Learn more by (Clicking here.)
Pre-closing occupancy. This scenario develops when the seller's house is vacant, and the buyer is anxious to occupy it. Whatever prevents an early closing by the buyer may likely be why the transaction ultimately fails. Some examples:
The sale of their old home failed.
The appraisal comes back much lower.
The buyer learns something they perceive as unfavorable about a new next-door neighbor.
To learn more about pre-closing occupancy (Click here.)