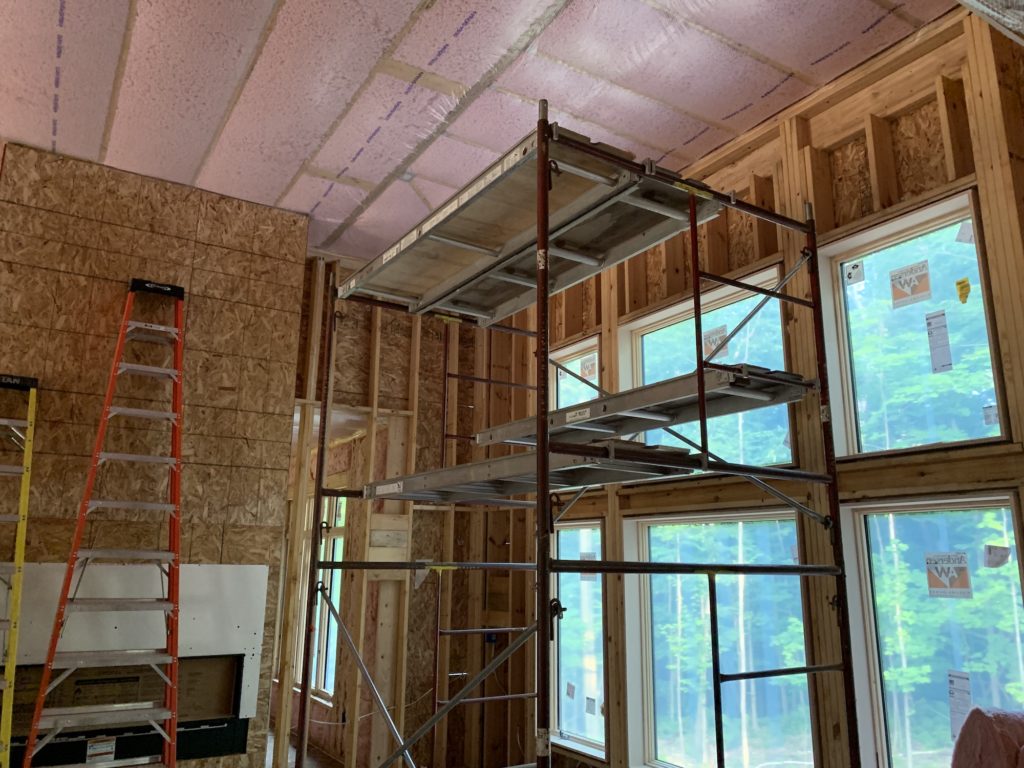 Reader Question: Is a do-it-yourself major remodel a good idea? We have outgrown our home as our children are growing up and need more room. We want to add about a twelve-hundred square foot addition and a full bath, plus update the kitchen and bathrooms with cabinets, plumber, and flooring. My husband worked construction in college and feels like he can handle it. There is limited inventory for buying a different home, and the prices are very high. We think we can save money. Do you have any tips or advice?
Monty's Answer: The answer depends on several factors. How much time do the two of you have to commit to taking on a project this size? What was your husband's work experience when he was in the industry? Do you have a plan laid out that includes a timeline? Will your materials be financed? Do you have a detailed estimate, including labor, as to the project costs? How will remodeling and the addition impact family life?
Questions
Will the hours it takes for sweat equity and the money we save be worth my time?
Will all the construction and demolition disruption stress out the family?
Do I have the skills already, or will I learn on the job?
What tools will I have to buy or rent, and if I purchase tools, will I ever use them again?
Will the current HVAC system have the capacity to heat and cool an entire home properly?
Will I know with my technical expertise if my subcontractors properly finished their work?
 Easy tasks to overlook
Borrowing money for a home addition will likely require extra time to satisfy lenders. They have made these loans before and know how things can go wrong. Overruns, accurate house plans and specifications, documented bid costs, interest rate increases when you miss deadlines, and more, can add time and money. Here are more important tips to consider at Dear Monty.
Here are some typical considerations in construction management: bookkeeping, job delivery slips, and invoices, 1099 forms, lien waivers, builders risk insurance, workman's comp, bidding expertise, material lists, posting OSHA standards, building permits, and finally, a legal opinion as to which of these apply in your state.
A one-off job
Remember, these subcontractors have other jobs in progress other than yours. Their loyalty will be towards the customers that provide them with work during the year. Will they be available to you when you need them? For example, do you have the toilet installed before or after the flooring? One sub cannot do their work until another has completed theirs. If the flooring sub has to choose between two customers who need the job finished, you will likely have to put the plumber off. Then, will you go to the back of the line with the plumber's jobs.
The pros
You have the potential to save money, the satisfaction of accomplishing such a feat, and of course, bragging rights.
The cons
You have the potential to exceed budget, the aggravation, unwanted surprises, and disappointments that go with the territory, and of course, the embarrassment that will curse the fallen hero for years.