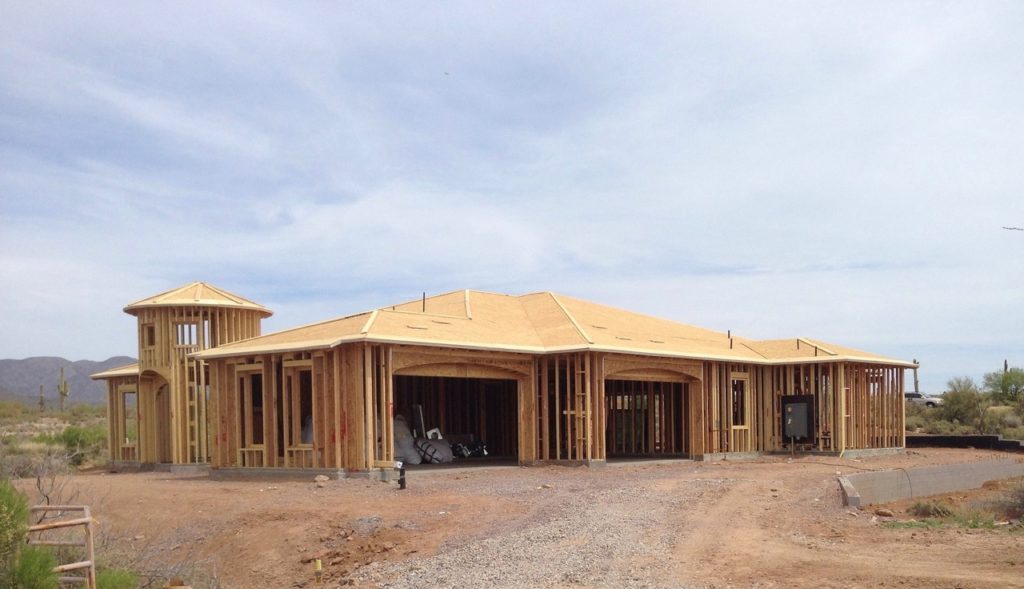 Reader Question: We have been looking for a new home for months. Now we are thinking of custom building. We have heard many horror stories about missed deadlines, poor quality and construction flaws. How do we pick the right custom home builder? Shaun and Alyssa D.
Monty's Answer: You have already identified a number of reasons builder choice is important, and there are even more reasons. For a cautious consumer, this decision requires advanced work on your part that will serve multiple purposes. There can never be guarantees problems will not arise, but the following process, taken in order, should minimize them.
Before a builder search
Plan, to achieve the outcome you want. Evaluate your finances, needs and preferences. Here are a few questions to consider:
What can we afford?
Have we selected a site? (Find the lot, and then design the home to fit.)
Will the site restrict the selection of a builder?
Do we have a firm set of plans for our new home? Many lumberyards will draw your plans for a small refundable fee if you buy the lumber package from them. Another option is a plan book from which you can order complete blueprints.
Do we want to sell our existing home before proceeding?
Agreement between the two of you now can save money and misunderstandings later. Choosing materials, determining amenities and agreement on the floor plan, allows you the opportunity to seek multiple opinions from builders about your choices before you choose them.
Kill two birds with one stone
A side benefit of researching materials is the suppliers answering your questions about materials will also have insights on contractors. Ask suppliers "Who do you believe are the top three builders in the area, and why do you think so? Write down their answers. After a few visits to product showrooms, a pattern will begin to emerge. Check out competing supply houses as their work product, policies and pricing on identical materials may vary.
Research works
You have done the research. You have a set of construction drawings and a list of specifications. Now choose your prospects after reviewing the information you have gained on different builders. It is essential to remember, however that there is more than one right way to build a home. The idea is to find the right way for you.
Talk with builders
You will spend considerable with your builder so asking questions before  hiring one helps you understand their philosophies regarding service, workmanship, value and efficiency. Some builders are "hands on" while others sub-contract every component. When you do find one, make certain to document change orders in writing. A good builder will appreciate and respect the work you have done to make the job easier. Here are some legitimate questions to ask your builder candidates.
 How did you get started in this business and how long have you been on your own?
 Do you have a written guarantee on every sub-contractor's workmanship?
 Do you have a "service reserve" built into the bid, if so, how much is it?
 What is your policy on change orders?
 Do you guarantee a completion date and if so, how? If you do not deliver, will you pay a penalty?
 What are the licensing requirements associated with being a builder?
 Will you provide me contact info for the three most recent homeowners for whom you built?
 Do you have a finished home I can see?
 Will you furnish a copy of your liability and workman's compensation coverage?
May I see an example of the contract that we will be asked to sign?
 How do you handle keeping the job-site clean and is cleanup included? For example, do you wash all the windows?
 Will you provide me with a guaranteed maximum price or a firm bid price?
 How do you handle lien wavers on the job?
 What sets you apart from your competition and why should I choose you?
 Can I choose my suppliers?
Weigh the builder's answers against what is necessary to you and what is appropriate under your circumstances. Then, utilize the information you've gathered to make your final decision.
Time to decide
You will have to live with the decisions you make regarding the construction of your new home long after the builder has gone. You will find the extra hours you invest in the process will assist you in making a wise investment and help insure your satisfaction.