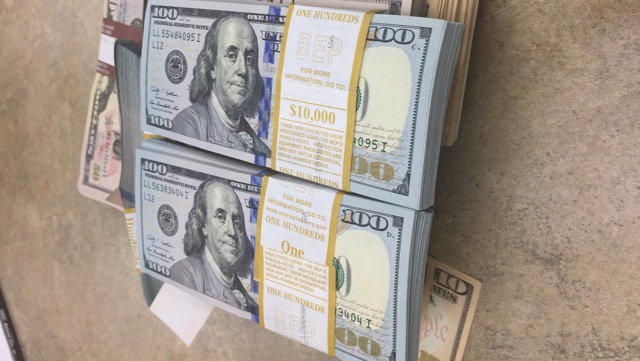 Reader Question: ​What would be your advice concerning the different real estate scams going on. For example, is being a for sale by owner dangerous today? What are some of the warning signs of real estate scams?
​Monty's Answer: Scams have always existed as there are elements in our society that lead nefarious lives. While the vast majority of scams involve financial loss, one cannot ignore the possibility of bodily harm. While many of the cons are old, advances in technology have expanded the opportunities to cheat in a variety of ways.
We are safer today than ever before
Most researchers today believe we are safer than in the past. Every year in real estate there are countless human interactions with real estate sales transactions, rentals, vacation rentals, home sitting assignments, vacant land purchases, timeshares, and more.
According to the FBI website, the bulk of the scams in real estate are the white collar variety. "These crimes are characterized by deceit, concealment, or violation of trust and are not dependent on the application or threat of physical force or violence."
Real estate is a target for scammers because large sums of money are involved and when homes come on the market for sale or rent the likelihood of a transfer of funds increases, and therefore opportunity. If the perpetrators find a way to create the transactions, the commission of fraud becomes more likely still.
Ten common real estate scams
Renting a home that doesn't exist takes place on the internet. Photographs are copied from MLS listing and placed in ads. The potential tenant transmits a deposit to hold the house until they get to town because it is such a deal.
The strawman purchase. The real estate agent has a non-disclosed partner in the strawman and lists a property for sale under market value. The straw man purchases the house and either rents it or rehabs it. They ultimately resell the home without detection.
The identity theft crook creates a forged title of a home to secure a mortgage loan on the property. The criminal and the loan proceeds disappear, leaving the owner's home encumbered.
The scheme is stealing money from a bank account with stolen data. This can occur in many ways. Examples: A hacker installs malicious software that can read emails or intercept WiFi messages. There are keylogger programs that transmits the keystrokes on the keyboard back to the hacker who can then time their access to an account and empty it.
A room rental is non-existent or sub-standard, but a terrific deal. The tenant holds it with a deposit and later arrives to take occupancy. The room is either not for rent, non-existent, or unacceptable. The deposit and fake landlord has disappeared.
House sitters are a potential source of wrongdoing. When the owners are away for extended periods of time, cash, credit cards, even automobiles, can disappear along with the house sitter.
Thefts during or after an open house. The crooks attend to find prescription drugs, jewelry, cash, and other small valuables. They likely work in pairs.
Movers using furniture as a hostage. They quoted a low price on a move and "found an error" en route or before delivery. Learn to protect yourself at the Federal Motor Carrier Association website.
Reverse mortgage schemes – From Fannie Mae's Mortgage Fraud News: "The schemes involve multiple participants in the loan origination process…as well as individuals with a direct influence on the senior including family members and caretakers."
Robbery or assault of real estate agents. Real estate agents can be targeted because they like to appear successful and they show vacant, isolated homes alone. Female agents are more likely to be victims than male agents because the assailant sees them as less likely to defend themselves or resist.
Some tips to avoid becoming a victim
o   Check a driver's license photo ID when working with a new person or company.
o   Do not extend payment to anyone you have not met in person.
o   Don't accept cashier/certified checks or money orders.
o   Always seek three opinions of value of your property.
o   A financial institution will never ask for financial information over the phone.
o   Do not rent or purchase sight-unseen — that unbelieveable "deal" may be vapor.
o   An inability or refusal to meet face-to-face to complete the transaction is a red flag.
o   Check the online county records of a property's ownership to verify identity.