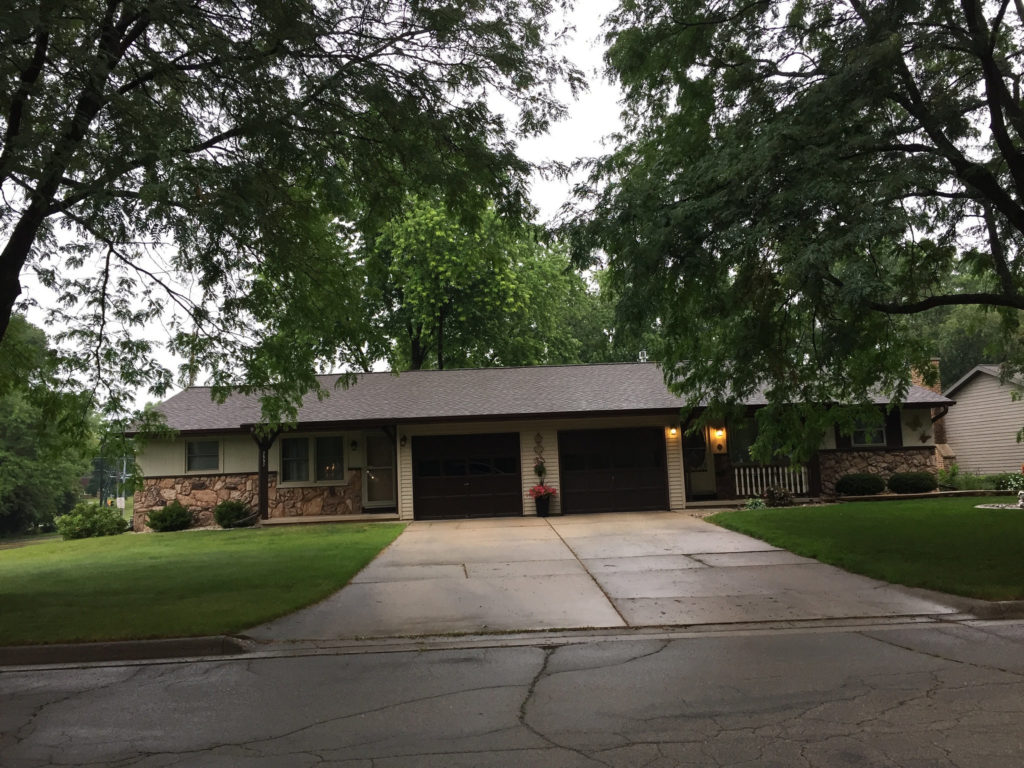 Reader Question: I have packaged a duplex and three single-family homes together and listed them for sale as a packaged real estate investment. These are C+ to B- cash flow homes in the midwest which are attractive to out of state investors. All currently have tenants in them with rental history available and are priced at cap rate. My real estate broker has numerous contacts with out of state buyers. I attached my agent's summary of the properties. He generally estimates the cap rate is about eleven in the area. We could, of course, fix up the properties for a retail buyer but that is an additional cost plus these have been long-time rentals, and we have not done things in them a retail buyer would expect to see. I have a buyer for the duplex, but he does not want the single-family rentals. Should I stick to selling the group as a package or allow them to be sold individually?
Monty's Answer: Packaging real estate investment property for sale is a common marketing tactic. Property sellers have a variety of reasons to employ a packaged approach. In addressing your particular question, it may be helpful to compare a packaged sale versus individual sales from the seller's point of view. Here are some observations:
Package pricing
One buyer or buyer group – One entity means ease of communication.
Convenience – Evaluate all the details on each property during the same time frame.
Less opportunity for any confusion – One buyer instead of multiple buyers.
Total sale completion – Efficiency is maximized.
Generally sophisticated investors – Higher likelihood they better understand the product.
Smaller market – More efficient to identify candidates.
Individual pricing
More money – Generally speaking, individual properties sales will produce more revenue.
Risk and responsibility – Lingers until last property sold.
More unknowns – Markets can change quickly today.
Individual buyers – Can take longer to finance.
Generally less sophisticated investors – more potential for liability.
Larger market – Some buyers may be looking to build sweat equity.
The US Census Bureau at http://bit.ly/2lOQZLI counted 137,400,000 housing units with an owner-occupancy rate of 63 percent. These numbers suggest there are about 51 million rental or vacant housing units in the United States.
Additional considerations
Different types of investment properties produce different kinds of buyers. Many of today's successful real estate entrepreneurs started their career with one "starter" property.
Seller motivation can differ from one seller to another. For example, will obtaining the maximum price outweigh the convenience of the all-in-one method. Even with an all-in-one, a buyer may still want to "cherry pick."
Market conditions may suggest there are far more individuals buying than the institutional buyers. Your real estate agent mentioned there are tear downs and complete remodels which suggests there are individual buyers present.
Choosing the real estate agent is a significant decision. A specialist who is working the investment buyer market and understands the local dynamics is far more likely to succeed than a practitioner who is a generalist. Your agent's logic suggest that he is a knowledgeable specialist. Here are excerpts from his comments from the attachment you provided:
"The range of homes that have sold in that area in the last six months ranges from houses that should potentially be torn down to completely remodeled houses. Combing through the comps, I decided that the best way to value the single family homes was to find the average price that homes in average condition sold. Homes that needed major rehabs and have recently undergone total rehabs were eliminated, and I came up with an average of $60 per square foot. This area is full of homes that are very old and as you know older homes will at some point require a lot of work. The cap rate for the area is around eleven, so I also ran the numbers based off an eleven cap rate for two approaches to value. To market these homes in addition to the MLS, we would notify the local investor groups as well as popular internet sites that post commercial listings. I think it would be good to state that they can be purchased separately, or as a package."
Finally, considering the information above and your real estate agent's last sentence, who has boots on the ground in your market. The advice he proffers appears reasonable. Here is a Q&A from a buyer looking to pick the best market to invest in that may also be helpful.