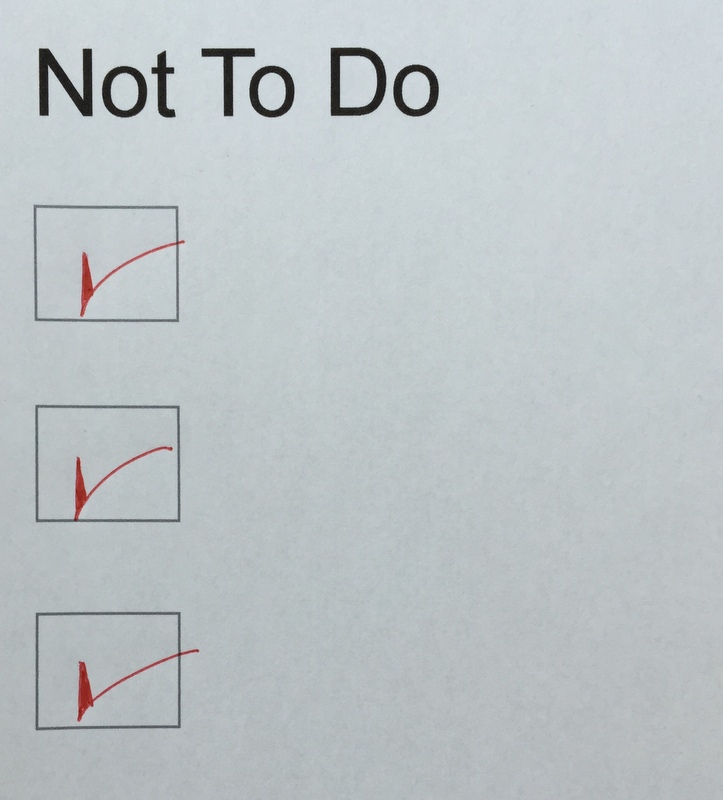 Reader Question: We just backed out of our first real estate investment deal. We took some bad advice, but luckily, discovered an undisclosed issue through a whistleblower. It made us ask ourselves, what else could we have missed? What are the biggest mistakes of new investors? Justin and Ann P.
Monty's Answer: Every year new investors plunge into investment real estate. Some of the property they buy is being sold to trade-up or because the depreciation has been spent. Others sellers are cashing out to retire or have experienced a lifestyle change. Ironically, some of the property the newbies are buying is being sold by disillusioned investors getting out. While there is no known way to track the number of failures, it could be in the double digits.
Some investors do well from the very beginning and build incomes and assets that allow them to go full-time or retire from their day job early. Others, who seemingly got started the same way are not successful. Here are some mistakes inexperienced investors sometimes make that increase the odds of becoming a future casualty.
Matching their strengths with investment types. Many people do not match up their attributes and their strengths with the different types of real estate that is available, and there are many kinds of real estate investments one can make. It is surprising how some people start investing. As an example; Joe's uncle died and owned a two-family flat. Joe's older brother was the executor of the estate and told Joe "This is a good deal, but you have to move fast." Joe had never seriously considered real estate, and didn't know much about it, but jumped at the chance because his brother told him it was a good deal. Some successful investors may have started this way, but more often than not, it will be an uphill climb when undertaken on a whim.
Lack of understanding valuation. Not understanding the mechanics of real estate appraisal or valuation techniques and leaving it to others is a serious flaw for some real estate investors. Understanding the three different approaches to determining value, picking appropriate comparable sales and correctly analyzing the neighborhood trends takes study, but it is not rocket science. To leave the valuation opinion to someone who has no money in the deal is problematic.
Underestimating time commitment. Underestimating the time involved in looking after the investment. There is a sharp learning curve, time and effort involved in owning property. Others feel they can learn best by doing, but real estate can be an expensive place to practice, especially if one's preconceived notions are off-base.
Inadequate contractor knowledge. Knowing how to identify, interview, hire and manage subcontractors is critical. Hiring a contractor because their hourly rate is thirty percent less can be a good thing, but not if it takes them three times as long to finish the job, and the chosen solution was wrong.
Inadequate tenant experience. Similar skills to those utilized to engage contractors apply to locating, interviewing and selecting tenants. Investing in utilizing credit reports is a good investment, but utilizing your powers of observation and applying common sense will be helpful in identifying good tenants to take care of the property and make timely rent payments.
Disregards Landlord Tenant Law. The rental laws in your state are an important part of the real estate investment industry. What you can do with a non-compliant tenant affects you financially. Knowing the steps to take to remove a problem tenant can make a difference in how soon you can re-establish cash flow. A good rental agreement and a system to manage the tenants are important to protect your investment.
No established maintenance plan. Which improvements add value to the property or a particular unit, and which ones not-so-much? "Replacement reserves" every month for future repairs and replacements are essential. Considering which components of the property will require repair or replacement soon before you buy is another opportunity. Leaky hot water heaters tend to fail about 2:00 AM on a Sunday morning.
Real estate investing is not for everyone. One of the wonderful attributes of industry participants is that many are willing to share their secrets and stories about how they achieved the "American Dream." Real estate is a great example in America of how one can turn the expression "Knowledge is power" into a rewarding endeavor. A sage once said, "Luck is the point in time when opportunity and preparedness meet."