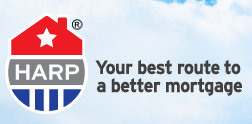 Reader Question: I am retired, and our Social Security is all we have coming in. We recently applied for refinancing, and we did not qualify because of our neighborhood (no houses around worth enough according to our online lender). Our interest rate is 7.795 percent. What can we do?
Monty's Answer: With the information you provided, it's difficult to know why the lender declined the refinance. Assuming you heard correctly, it was a weak answer. It is not productive to rehash it until you know more. Their decision does not mean you cannot refinance. All lenders have different criteria and goals. Assuming you follow our recommendations below, ask your new counselor if challenging your initial refinance appraisal is worth the time and energy.
Consider contacting a mortgage counselor before talking to another lender. There is more to be uncovered about your financial situation to know what some of your options might be. Do you have savings? For what value did your home appraise? What is your current mortgage amount? Was your attempt to refinance with your current lender? Was the loan originated before May of 2009? These questions and more will need to be answered to discover the best course of action for you.
How to find a mortgage counselor
When you undertake this task, talk with several companies that offer mortgage loan counseling services before selecting the one with which to work. Why? Because not all mortgage counselors are created equal, and not all companies that promote counseling services are unbiased. Some predatory lenders act like advisors, but try to steer you toward products with hefty origination fees, and other loans that are not the best fit for you. At this point, you are looking for guidance, not a loan.
Start your search on the Internet. Search by typing "housing counselors" into the search bar. A recent search with those words generated 565,000 results. There are many different types of sponsors for these counselors. Federal, state and local governments, private companies, religious groups and a variety of other organizations.
The initial contact
From the search results above, select several counseling services near you. You have telephone numbers, street or email addresses. To conserve time and gasoline, asking a few questions up-front by phone or email will be helpful in checking out contenders. Your goal is to work with the company you cannot eliminate. Here are few questions (and preferred answers in italics) to help determine if it's a good fit.
Your script: "Hello <name of operator>, we are interested in talking with someone there to better understand your housing counseling service. We have specific questions that may lead to setting an appointment. Can you connect us with someone to help?" (If they do not take the time for a preliminary conversation, this may not be a good sign).
Six phone questions to ask
Are your counselors HUD approved? (you want HUD-approved counselors as a base, but that alone is not enough to select an advisor).
Will we come away from the meeting with a specific recommendation as to what type of mortgage loan will be best for us? (Assuming you bring all the documents they request, you should learn the best product, or products, to consider).
We are looking to refinance our current mortgage. We have already been turned down because of the appraisal. Will you have information on programs like HAMP, HARP, or HECM? ("We need to understand your situation before we know where you best fit, but we recommend each of the programs you mentioned when you qualify for them, and they are an appropriate option").
Will you refer recommended lenders? (If they only support one source, be cautious. If they provide specific recommendations at all, it should be multiple sources).
How long have you been a counselor? (You want a person who knows the answers and can demonstrate the source of their solution. Someone who is clear and makes certain you understand ).
Is there a charge for your service? (Many of these counseling sessions are free, or offered at a minimal fee).
While you applied for refinancing earlier, now you are seeking to learn if you qualify for other options. The lender that turned you away was interested in counseling you, but only for their mortgage products. If you are eligible, another option may be to refinance with a product where no appraisal is necessary. It is worth investigating to turn up other options.