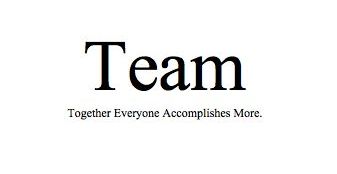 Reader Question: Monty, I am saving and looking to buy my first rental this year. What kind of infrastructure do I need to have in place to support this kind of business? Thanks, Rob P.
Monty's Answer: Building a real estate investment team is important. Owning investment real estate can be a great business. You are spot on to be looking at assembling a team approach. A team will be extremely helpful for a newcomer to the business.
Basic considerations
Much of how to proceed depends on a variety of factors. Factors such as what kind of work you do to earn a living. For example, if you are a fireman, policeman or a teacher you have a work schedule that provides you with longer periods of time away from work than a typical eight to five routine.
Another consideration is your mechanical adeptness and ability to perform a variety of physically demanding tasks. Sanding floors, painting, installing hot water heaters and fixing plumbing to name just a few.
If you are an accountant you have a proclivity for numbers and data, which will help you to be able to analyze the financials, understand how to run a pro-forma and study real estate market statistics and trends.
If you are in real estate with MLS access the dynamic marketplace is on your fingertips twenty-four hours a day. The knowledge gained serving others can be leveraged into your own account, or it can be shared with other investors.
Some try to do it all on their own and are successful. It may go a bit slower than the team approach, but the expenses may also be lower if you are doing all the work. Just remember to value the personal time invested in the business. To be a real business, accounting for your time is a must.
Most people have some of the necessary skills, but not many people possess them all. As you determine your long-term goals, your available time and your skill set, the components you are missing will jump out at you. Look for team members that have the skills and knowledge you lack. Here is an example of a real estate team. You can pick the players you need.
The real estate investing team
An accountant, preferably a Certified Public Accountant (CPA) who has some real estate experience or is interested in building a practice around real estate.
A handyman that cannot only fix something, but a handyman that can fix it like a good professional craftsman. There will be jobs that come up that may be over their level of expertise or outside what they will do. For example, a person can be a good handyman, but not want to work with electricity.
People with real estate field experience. This person has MLS access that is far more robust and current than an online information aggregator. When the combination of MLS access and field experience comes together with a good attitude and willingness to serve, this can be a helpful team member.
The front person is a person who is at ease with negotiating, meeting new people and asking the right questions. The person who also knows when to stop asking questions and listens for the answers. This person is a visionary who thinks about building and guiding the team and can make the tough decisions, correctly.
Another factor to consider
What kind of real estate to invest in? There are many sub-sets to real estate investments. An exercise you may find helpful while you are building your investment funds is what kind of real estate makes the most sense for you and your circumstances.
Is some real estate component missing in your community? Here are some examples: Small retail buildings, temporary storage units, self serve-car washes, adaptive re-use projects, fixing up two or three family flats and rebuilding neighborhoods, office buildings, vacant land and more.
The dynamics of the team members may vary depending on the real estate category that offers the most opportunity. If a study of rehabilitating old storefronts for young entrepreneurs suggests that is an opportunity, perhaps a contractor makes a perfect team member if you can establish an agreement that works for both of you.
There are many books, videos and classes about real estate and real estate related information available from a variety of sources. Books are my favorite method for learning because they are inexpensive. I can read and think at my convenience and the information is always at my side.