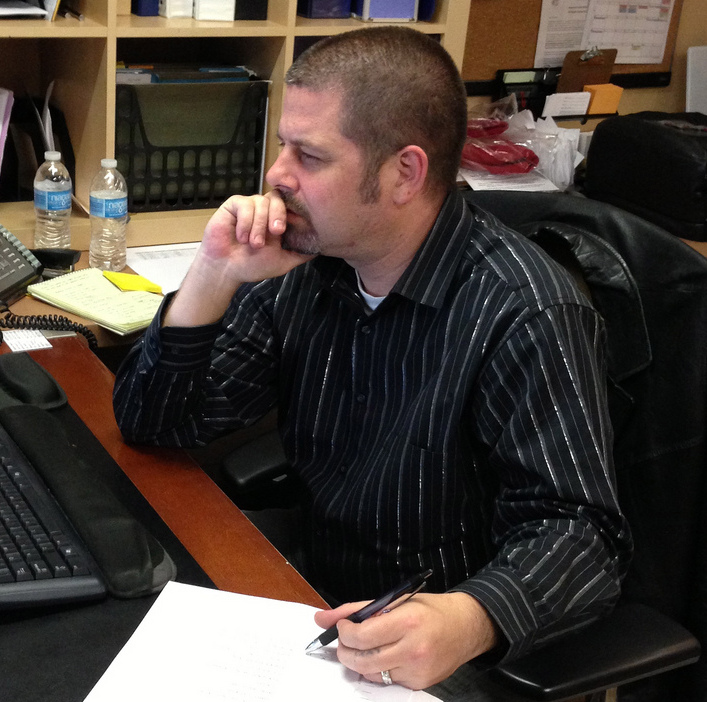 Understanding the real estate agent working environment
Your success with your real estate experience is in direct proportion to what you know about real estate. This short primer will help you better understand the agent and their playing field. Here are some facts to help shape your perspective. The more you know, the better your chances of a smooth, error-free transaction.
What is it like to work in real estate?
Real estate is unique for a complex transaction when compared to other industries. The entry-level requirements are low. In most states, one does not need a high school diploma to qualify for a license. While there are countless college graduates with advanced degrees practicing real estate, neither formal education nor lack of it translates to correct or substandard service in real estate. As an example, an Apple retail store with sales prices averaging less than $5,000 requires about 160 hours of training before you work with a customer. In real estate with an average sales price of $150,000 or more, forty to seventy hours of pre-license training plus a written exam is average around the US.
Real estate agents work as independent contractors, which essentially means they cannot be required to perform tasks employees are required to do. Agents must volunteer. As an example, they attend training sessions and open houses voluntarily. Most of their work is voluntary. While there are exceptions, most agents have little supervision. Perhaps this is part of the reason the industry suffers from low individual production levels, unusually high turnover rates in the agent population and low grades in independent consumer satisfaction surveys.
A daily schedule
Here is the work an agent typically does (or should do) regularly:
Find customers by prospecting in a variety of ways
When they find one, they must learn the customer's needs
Compete with other agents to secure a relationship with the customer
Show homes and conducting area tours
Prepare and present listing presentations
Prepare broker price opinions for potential sellers (BPO)'s
Stay in touch with potential prospects
Follow up with the details of pending transactions
Draft offers to purchase
Present offers to purchase to sellers
Handle counter offers between buyers and seller
Negotiate on behalf of the parties to reach an agreement
Counsel customers on financing options
Work with other service vendors supporting real estate transactions
Hold open houses to generate activity
Take "floor time" in the office – calls from yard signs and ads
Attend a variety of meetings
Conduct MLS computer searches
Be current with community changes; zoning, school boundaries and more
These tasks require a variety of different and competing skill sets. For example, preparing a home value opinion requires an analytical mind and sharp reasoning skills while taking a "floor time" call requires a quick wit and strong social skills. Trying to master a wide variety of tasks is difficult for all of us to do. It is the main reason most other industries segment job functions. Under these circumstances, agents must perform well at every step in the process; like a "Renaissance man". Multitasking in right brain/left brain activities is one of the reasons a service lapse in the real estate process is so likely to occur.
The work environment
Once licensed, agents learn office procedures from the broker and mimic other agents, attend sales training or hire coaches about how to be successful in the field. They are allowed on the street almost instantly.
What happens next? For starters, they are paid commissions only when a property sells. Agents fund their expenses while waiting for their first transaction to develop and close (which could be 3-6 months). Gasoline, business cards, MLS access, real estate board dues, education and more are all out of pocket costs. Other expenses, like yard signs and advertising, are often shared expenses with the broker. There is no such thing as vacation pay or health benefits of any kind.
In this highly competitive atmosphere fees are often shared with the competition, who ironically, are often the agents best source of business.  This system  is called co-brokerage and functions through a multiple listing service organized by the brokerage firms in the area.
The description above is the environment consumers, who may not know what they want or how to go about it, encounter when they come into the market. There are timing issues that can often prevent or accelerate customers real estate decisions. Some consumers guard  sharing their expectations until they feel at ease with an agent. Others consumers are very open, direct and know what they want. Consumers may have unrealistic expectations as to what they can achieve. Work schedules can be difficult to set because the agent must be available whenever it is convenient for their customers.
Real Estate Is A Highly Personal And Complex Transaction

Real estate is closely tied to family, life experiences and represents a large financial commitment. For most consumers, it only happens 2-3 times in an entire lifetime. Consumers become uncomfortable with conflicting information, or when perceived pressure or indifference is unknowingly communicated by agents.

Agents also have expectations, but there is often little or no time invested in expressing those expectations. Many agents legitimately feel that sharing their expectations with the customer would create pressure with the customer. Customers and agents can both be terrific, honest, caring and trusting. Both parties can also be non-communicative, uncertain, demanding and, even untruthful.
So for the agent, this can be a frantic, fast paced, and edgy career. For the consumer, the decision on which agent to select should not be taken lightly. The structure of the industry creates an environment where the agent and the consumer are both seeking comfort. They are both determining if they should invest the time in developing a relationship. For the agent and consumer, time is money. It is easy to see why successful real estate transactions require good communication, competency, and trust.